Menzies Caring for Kids Charity Auction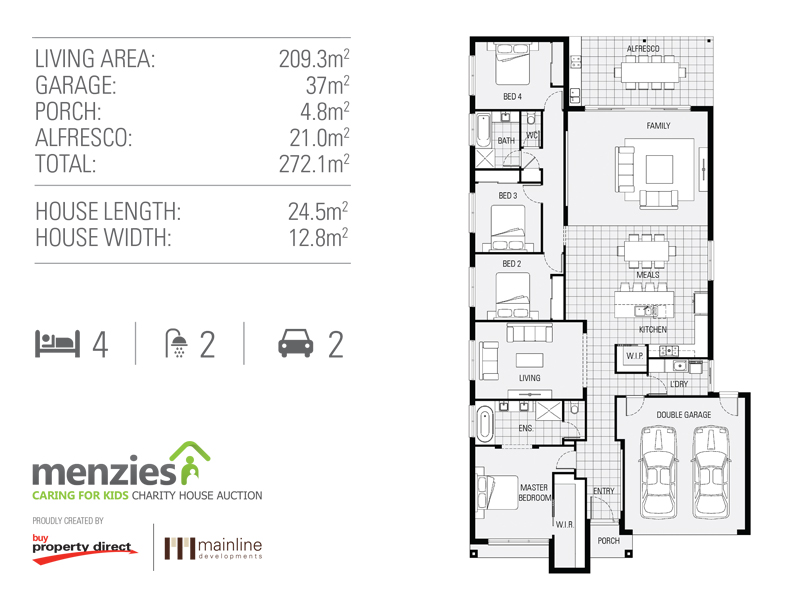 Buy Property Direct and Mainline Developments have joined with Menzies Caring for Kids by building a designer home to auction off as a means of raising much-needed funds to continue their fantastic charity work within the local bayside community.
100% of the proceeds of the auction funds will extend work started amongst a Coalition of Frankston North schools, providing paediatric and occupational therapy to minimise the disadvantage on students that might not normally be able to access these health services.
Buy Property Direct managing director David Brewster praised Menzies Caring for Kids for its important work.
"It's a great initiative and it's been outstanding to see the number of trades and suppliers get on board to help us achieve the project'', he said. ''Every dollar from the auction will be retained by the charity, so it's a great opportunity for one lucky real estate buyer to give back to Menzies and the local community".
An overwhelming number of supporting partners have volunteered to help the cause, with over 35 individual media, planning and construction businesses partnering the project.
Menzies Caring for Kids will commit every dollar raised from the sale to assist young people living in the area. Buy Property Direct expect the house to realise $450,000 plus and will appeal to a range of family homebuyers and investors.
The property will be sold through a public auction at noon Saturday 27 February 2016.
A full list of all supporting partners can be found on the project website auction.menzies.org.au